Asia's Rise and Global Governance (English)
International Studies Public Forum (ISPF) presents:
"Asia's Rise and Global Governance"
with Miles Kahler, UC San Diego, recorded May 27, 2010
Miles Kahler is Rohr Professor of Pacific International Relations at the School of International Relations and Pacific Studies (IR/PS) and professor in the Department of Political Science at the University of California, San Diego (UCSD). From 2001 to 2005, Kahler served as interim director and founding director of the Institute for International, Comparative, and Area Studies (IICAS) at UCSD. He has been a fellow at the Center for Advanced Study in the Behavioral Sciences at Stanford University (2007-2008) and a senior fellow at the Council on Foreign Relations in New York (1994-1996). He is currently a principal consultant in the Asian Development Bank project, Institutions for Regionalism in Asia and the Pacific.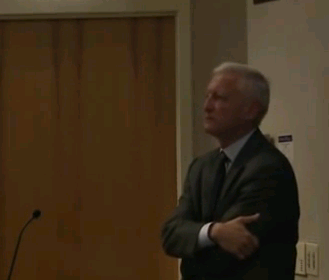 Author:

Title:

Professor

Department:

Political Science
Asia's Rise and Global Governance
by
Miles Kahler
is licensed under a
Creative Commons Attribution-Share Alike 3.0 United States License
.
Provide a Testimonial