Civic History as Plaything (English)
Gustavo Arellano is the editor of the OC Weekly, an alternative newspaper in Orange County, California, and a contributing editor to the Los Angeles Times Op/Ed pages. He is a familiar presence in Southern California radio as a frequent guest on liberal and conservative talk shows, where he discusses local and national issues.
His most recent book is "Orange County: A Personal History." In a lecture delivered on October 15, 2009 for the UCI Humanities Collective, he discusses Orange County Civic History.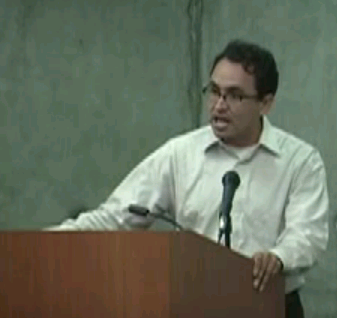 This is How We Do it in the OC: Civic History as Plaything, and How to Fight it (Hint: UCI Microfilm Machines)
by
Gustavo Arellano
is licensed under a
Creative Commons Attribution-Noncommercial-Share Alike 3.0 United States License
.
Provide a Testimonial