Public Health 195W Practicum. Lecture 01. (English)
Recorded: April 3, 2013
Terms of Use: http://open.uci.edu/info
Lecture 1
Course Description: This course provides direct opportunities for Public Health majors to observe and participate in public health activities and/or research; and to cultivate skills for verbal and written communication of contemporary public health topics for an integrative culminating experience.
Required attribution: Ogunseitan, Oladele; Leonard Stephanie. Public Health Practicum and Culminating Experience 195W (UCI Open: University of California, Irvine), http://open.uci.edu/courses/pubhlth_195w__public_health_practicum_and_culminating_experience.html. [Access date]. License: Creative Commons Attribution-ShareAlike 3.0 United States License.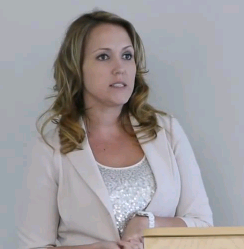 Author:

Title:

Director of Undergraduate Student Services

Department:

Public Health
Author:

Title:

Professor

Department:

Population Health and Disease Prevention
Public Health 195W Practicum. Lecture 1.
by
Stephanie Leonard and Oladele Ogunseitan
is licensed under a
Creative Commons Attribution-ShareAlike 3.0 Unported License
.
Provide a Testimonial