Public Health 91: Disparities in Healthcare. Lecture 08: Geriatrics (English)
Recorded: February 27, 2013
Terms of Use: http://open.uci.edu/info
Lecture 8: Geriatrics
Course Description: Student participatory course practicing initiation, planning, and coordination of various speakers on the subject of Disparities in Health Care. Topics in this course include: mental health, Health Care financing, religion and spirituality in health, immigration and medical care, women's health, geriatrics, and prison health.
Required attribution: Le, Chinh Duy. Disparities in Healthcare 91 (UCI Open: University of California, Irvine), http://open.uci.edu/courses/pubhlth_91_disparities_in_health_care.html. [Access date]. License: Creative Commons Attribution-ShareAlike 3.0 United States License.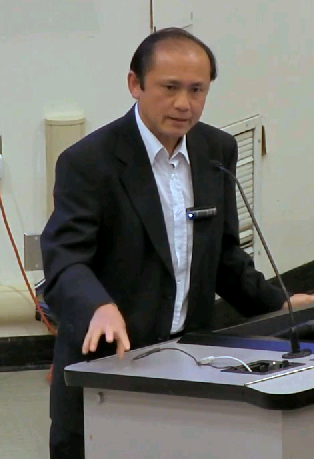 Author:

Title:

Associate Clinical Professor

Department:

Pharmacology
Public Health 91: Disparities in Healthcare. Lecture 8: Geriatrics
by
Chinh Duy Le
is licensed under a
Creative Commons Attribution 3.0 Unported License
.
Provide a Testimonial