Sustainability and Food Security (English)
Bryan McDonald, PhD from CUSA and Planning Policy & Design, UC Irvine and Kelsey Meagher, the Sustainable Agrifood Systems (SAS) Fellow, UC Irvine present on "Sustainability and Food Security" on April 6, 2010. This talk provides an introduction to the major issues impacting global food security as well as linking food security to other pressing security challenges facing people and societies including sustainability and global environmental change. This talk will also discuss results from a recent survey of the UCI community about food and sustainability and provide an overview of efforts underway to promote sustainable food at UC Irvine.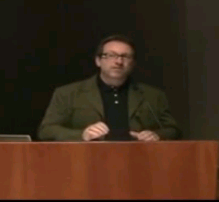 Sustainability & Food Security
is licensed under a
Creative Commons Attribution-Share Alike 3.0 United States License
.
Provide a Testimonial