Testing Your Business Concept (English)
OCTANe Building Blocks is program is part of OCTANe Foundation for Innovation's (OFI) "Building Blocks" series – a six month development program to help entrepreneurs hone the skills needed to create, manage, and grow a successful business. The target audience for this program consists of university researchers and science and technology innovators. Testing Your Business Concept - Tips for developing companies. What the big guys know but won't tell you. The road to success is full of potholes. Entrepreneurs with hot new technologies get caught in these traps all the time. What are they? How do you avoid them? How to get out of them? With almost 30 years of working with emerging technology companies, we will share many of these lessons.

This session was captured on February 18, 2010.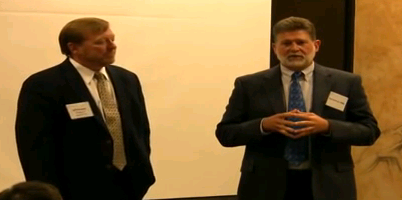 Relationship Building and Business Networking by Karl Jarema and Jeff Blanton is licensed under a Creative Commons Attribution-Share Alike 3.0 United States License.

Provide a Testimonial