UCI Laboratory of Visual Neuroscience (English)
An Inside UCI Lecture recorded on August 17, 2011 delivered by Dr. Alyssa Brewer.
Dr. Alyssa Brewer discusses her cutting edge research on neuroimaging of visual perception, visual deficits and neurological disorders. Dr. Brewer's Laboratory of Visual Neuroscience uses functional magnetic resonance imaging (fMRI) to study perceptual representations in human visual cortex, with a focus on the visual deficits in Alzheimer's disease and related dementias.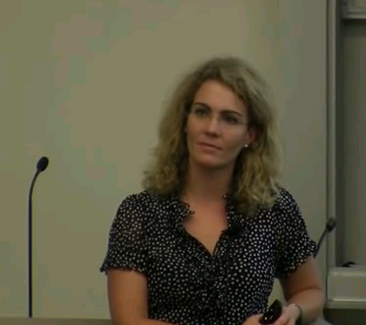 Author:

Title:

Assistant Professor

Department:

Cognitive Studies
UCI Laboratory of Visual Neuroscience
by
Alyssa Brewer
is licensed under a
Creative Commons Attribution-ShareAlike 3.0 Unported License
.
Provide a Testimonial