Water: The Big Picture (English)
In a Summer Session Early Start Program Lecture, Professor and Director of the Urban Water Research Center William (Bill) Cooper discusses issues in water resource management. This lecture was recorded on Thursday, August 12, 2010. It begins with Professor Cooper entering in Maasai (Kenya and Northern Tanzania) tribal garb. As he enters, Director of UCI Summer Session Molly Schneider introduces him.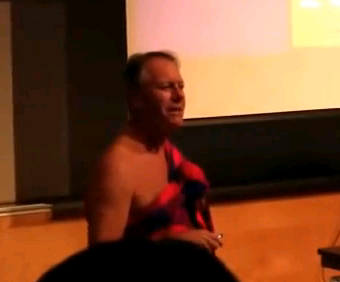 Author:

Title:

Professor

Department:

Civil and Environmental Engineering
Water: The Big Picture
by
Prof. Bill Cooper
is licensed under a
Creative Commons Attribution-ShareAlike 3.0 Unported License
.
Provide a Testimonial